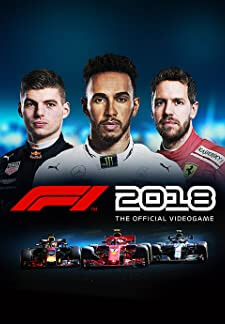 Formula 1: 2018

SYNOPSIS
: F1 2018 is the official video game of the 2018 Formula One World Championship developed and published by Codemasters. The game includes all twenty-one circuits from the calendar and all twenty drivers and ten teams competing in the season.
STAR CAST
:
Paul-William Mawhinney
GENRE
:
Sport
COUNTRY
:
UK
LANGUAGE
:
English
DIRECTOR
:
Codemasters
RATINGS
: 7.8/10
RELEASE
:
24 Aug 2018
TYPE
:
Web Series
Watch Trailer
Disclaimer - We don't host any of these videos on our servers. The intellectual property rights this Movie/Web Series belongs to their respective owners.
Copyright Claim?




Similar Movies

Online Movie Stores

⇧

Download WebFlix now!!