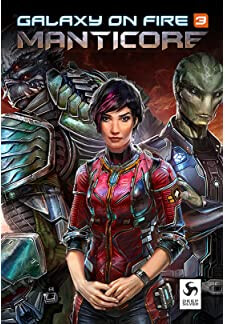 Galaxy on Fire 3: Manticore

SYNOPSIS
: The game is set in the Neox Sector, a far-off part of the galaxy that is filled with warlords and mercenaries. The protagonist for the Apple TV prequel - Rising - is Hayley Snocom, but the protagonist for the main game is created by the player themselves. Bryce Vantok refers to you as kid, but can later on in Act 2 calls you ace.
STAR CAST
:
Nicholas Boulton
,
Mark Holden
,
Ian Porter
GENRE
:
Action
|
Adventure
|
Sci-Fi
COUNTRY
:
Germany
LANGUAGE
:
English
DIRECTOR
:
Deep Silver Fishlabs
RATINGS
: 5.0/10
RELEASE
:
08 Dec 2016
TYPE
:
Web Series
Watch Trailer
Disclaimer - We don't host any of these videos on our servers. The intellectual property rights this Movie/Web Series belongs to their respective owners.
Copyright Claim?




Similar Movies

Online Movie Stores

⇧

Download WebFlix now!!